Bolder Launch brings startups together to enter the Dutch market during the TNW (The '22 Next Web) Conference in Amsterdam. And it was an enormous success!
It was a fruitful event since we had wonderful talks at our booth with startups and startup communities.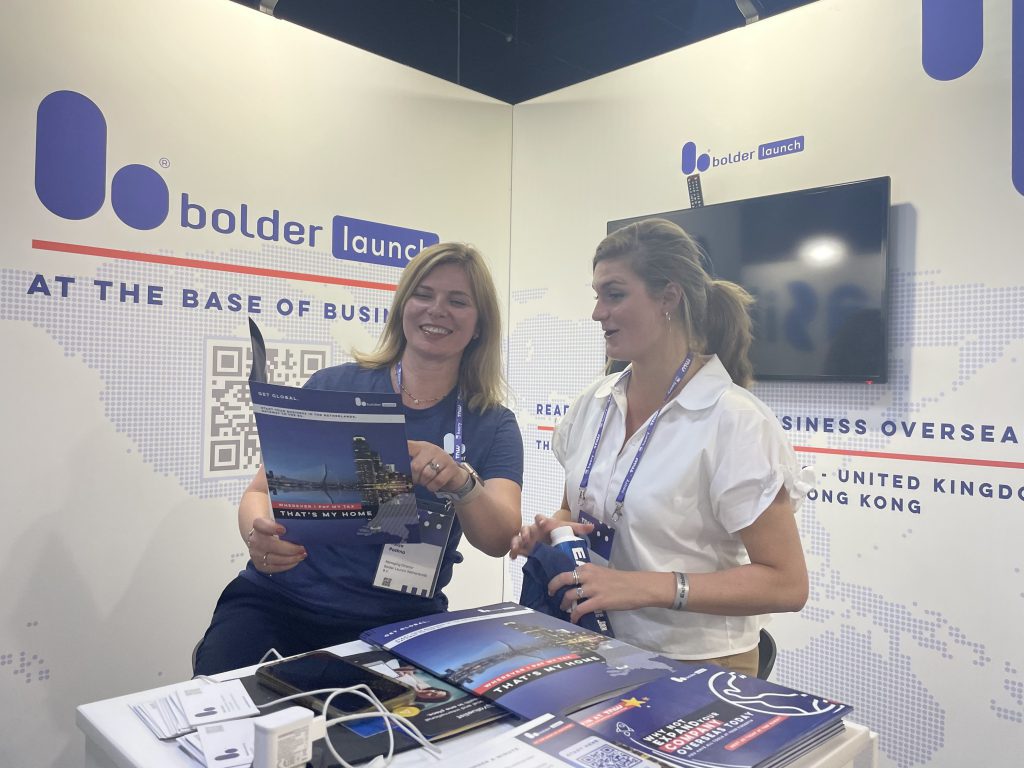 As part of our mission to further develop Bolder Launch as a strong partner within the Dutch startup ecosystem, Bolder Launch participated in TNW 2022 as a partner and exhibitor. Our presence was noticed, and Wolters Kluwers even gave us media coverage.
We would especially want to thank Dennis Vermeulen, Yuliya Postma, the managing director, and Brenda van der Lee, our outstanding accountant. And of course, we can't forget to thank all the attendees who came to learn about legal structuring, startups, corporations and the newest developments in the market.
Additionally, because there was a nice balance of startup facilitators and scaleup accelerators, it was great to network with other professionals in the sector.
Here's to breaking more barriers at the base of business!
Please get in touch with us at launch@bolderlaunch.com if you are an incubator or accelerator and would want to negotiate a collaboration with Bolder Launch.